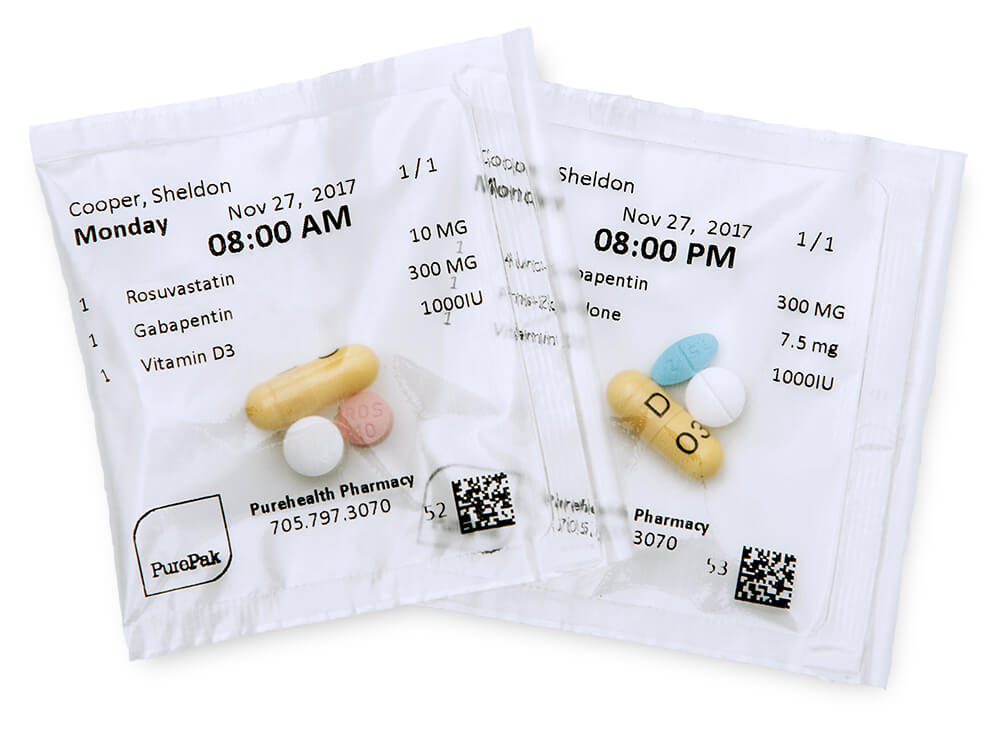 Each dose is sealed and labeled with the date and time to take your medications throughout the day.
Our pharmacists use next generation systems to quickly and accurately prepare your medications, support you with the information you need to know with timely prescription refill management.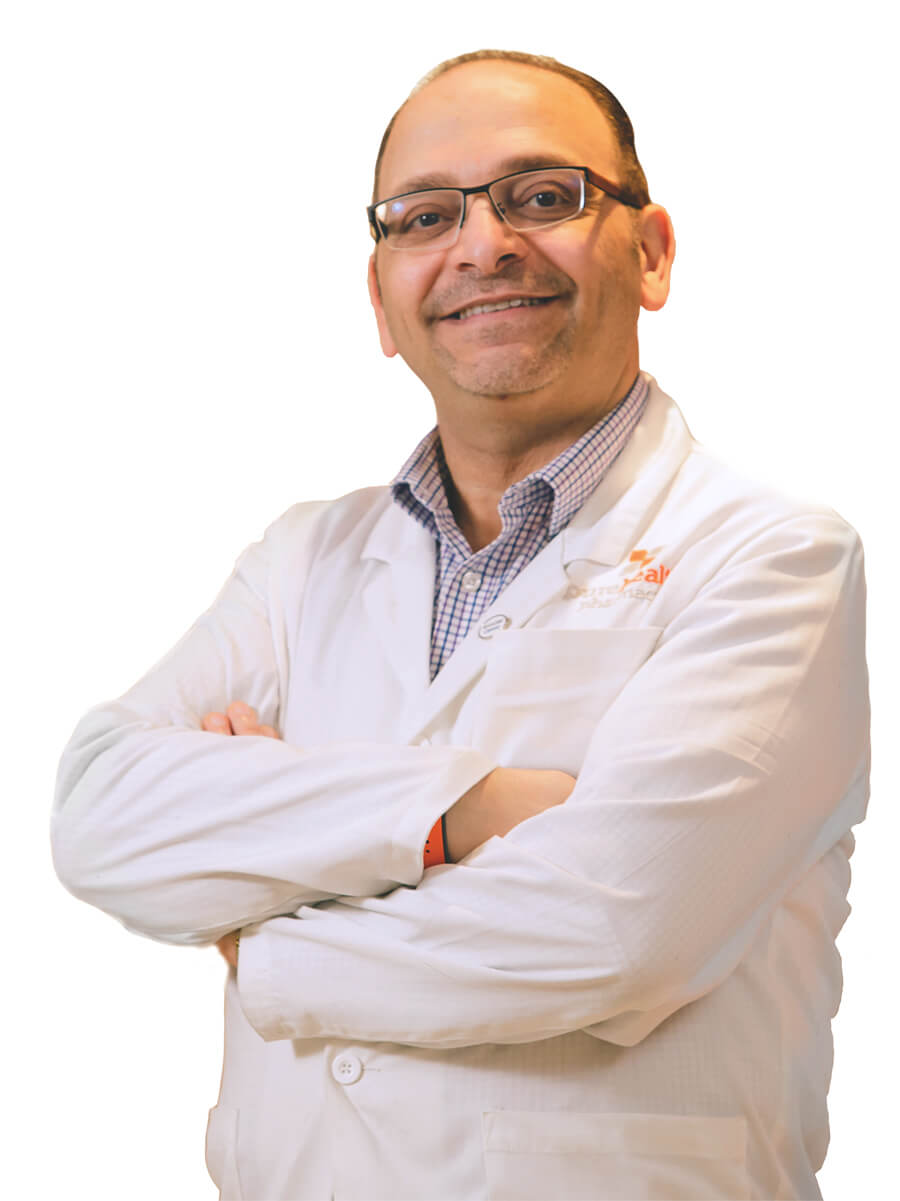 Once your PurePak has been prepared, you can come in to take advantage of our no-wait pickup policy, or use our free local delivery—straight to your doorstep.
PureHealth offers all of this for free.
Get started by using the form below to transfer your prescription medications to us, or stop in at our pharmacy in RVH and we'll take care of the rest.